LSG presents
Withiel 2018
Rosie Musgrave - Weardian


Caen Limestone 51 x 24 x 15cm
Rosie Musgrave - Locian


Caen Limestone 50 x 22 x 15cm
Richard Fox - Bronze Ravel VII


66.5 x 70 x 44cm
Peter Burke - From The Earth


Reclaimed Copper And Steel 179 x 108 x 43cm
Michael Chaikin - Silver Wings


Perspex, Stainless And Mild Steel 152 x 152cm
Michael Chaikin - Red Wings


Perspex, Stainless And Mild Steel 120 x 120 x 120cm
Michael Chaikin - Giant Yellow Flower With Ochre Centre


Perspex, Stainless And Mild Steel 152cm Diameter
Michael Chaikin - Giant Yellow Flower With Ochre Centre


Perspex, Stainless And Mild Steel 152cm Diameter
Michael Chaikin - Giant Yellow Flower With Ochre Centre


Perspex, Stainless And Mild Steel 152cm Diameter
Michael Chaikin - Giant Yellow Flower With Ochre Centre


Perspex, Stainless And Mild Steel 152cm Diameter
Michael Chaikin - Giant Yellow Flower With Ochre Centre


Perspex, Stainless And Mild Steel 152cm Diameter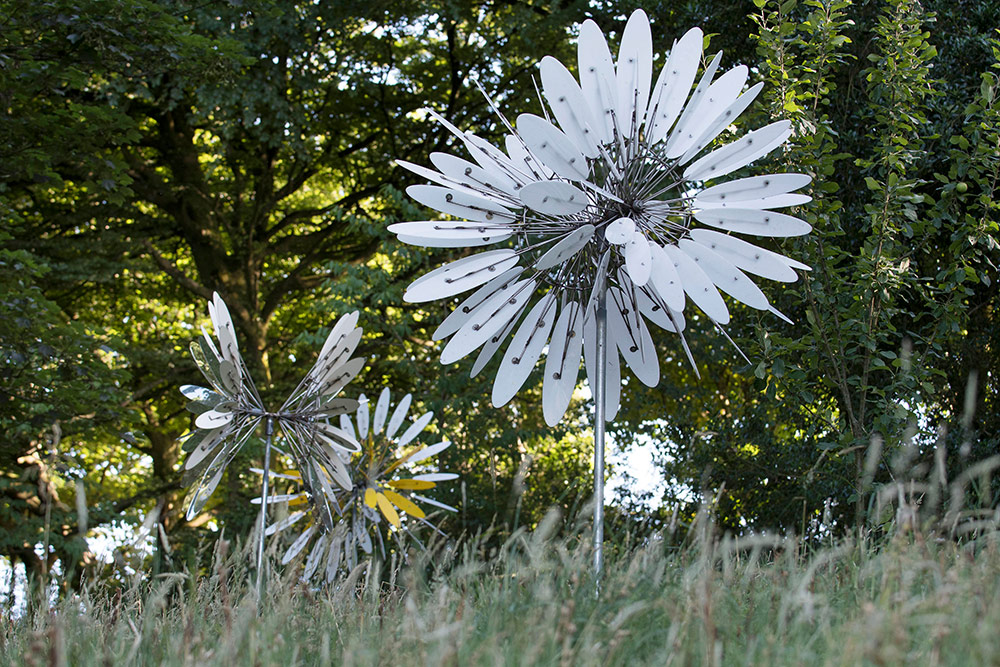 Michael Chaikin - Giant White Flower


Perspex, Stainless And Mild Steel 150cm Diameter
Michael Chaikin - Giant White And Yellow Flower


Perspex, Stainless And Mild Steel 150cm Diameter
Michael Chaikin - Giant White And Yellow Flower


Perspex, Stainless And Mild Steel 150cm Diameter
Michael Chaikin - Giant Red Flower


Perspex, Stainless And Mild Steel 152cm Diameter
Michael Chaikin - Giant Red Flower


Perspex, Stainless And Mild Steel 152cm Diameter
Michael Chaikin - Giant Flowers


Perspex, Stainless And Mild Steel
Michael Chaikin - Giant Black Flower


Perspex, Stainless And Mild Steel 150cm Diameter
Michael Chaikin - Giant Black Flower


Perspex, Stainless And Mild Steel 150cm Diameter
Joseph Hillier - Risen


Stainless And Corten Steel 210 x 80cm
Joseph Hillier - Lamina Head


Bronze 12 x 12.5 x 8cm
Joseph Hillier - Dissipate


Bronze On Stainless Steel Base 60 x 20 x 20cm
Joseph Hillier - Dissipate


Bronze On Stainless Steel Base 60 x 20 x 20cm
Joseph Hillier - Breathe


Stainless Steel 77 x 20 x 20cm
Joseph Hillier - Breathe


Stainless Steel 77 x 20 x 20cm
Joanna Wason - Woman & Fish


Bronze Resin 39 x 20cm
Joanna Wason - The Wing


Ceramic 70 x 43cm
Joanna Wason - Figure With iPod


Bronze Resin 26cm
Jilly Sutton - Head Wind


Cast Iron Oxide On Slate 50 x 52 x 64cm
Jason Wason - Gold, Green And Blue Low Vessel


Ceramic 19 x 47cm
Jason Wason - Gold Lidded Vessel


Ceramic 18 x 22cm
Fawkes & Jackson - Sentinel
Fawkes & Jackson - Aspire


Cast Carved Glass, Stainless Steel 220 x 90 x 10cm
Fawkes & Jackson - Aspire


Cast Carved Glass, Stainless Steel 220 x 90 x 10cm
Ivan Black - Target Sculpture
Helen Sinclair - Skellig Boatmen


Stone Resin 92.5 x 87.5 x 20cm
Helen Sinclair - On Tears And Pain


Bronze 198 x 82 x 54cm
Helen Sinclair - Who Is Sylvia


Bronze 160 x 57 x 47cm
Helen Sinclair - Modern Message


Stone Resin 165 x 36 x 56cm
Helen Sinclair - Giraffes


Bronze Approx 61 x 18 x 12cm
Doug Cocker - The Mighty Handful


Bronze 30.5 x 46cm
Gordon Baldwin - Untitled Vessel I


Ceramic 22.5cm Diameter
Gordon Baldwin - Untitled Vessel I


Ceramic 22.5cm Diameter
Gordon Baldwin - To Catch A Cloud Perhaps


Ceramic 45 x 56 x 26cm
Gordon Baldwin - Tall Vessel With A Stopper Copied From A Stone Found Several Years Ago In Wales


Ceramic 68 x 18 x 29cm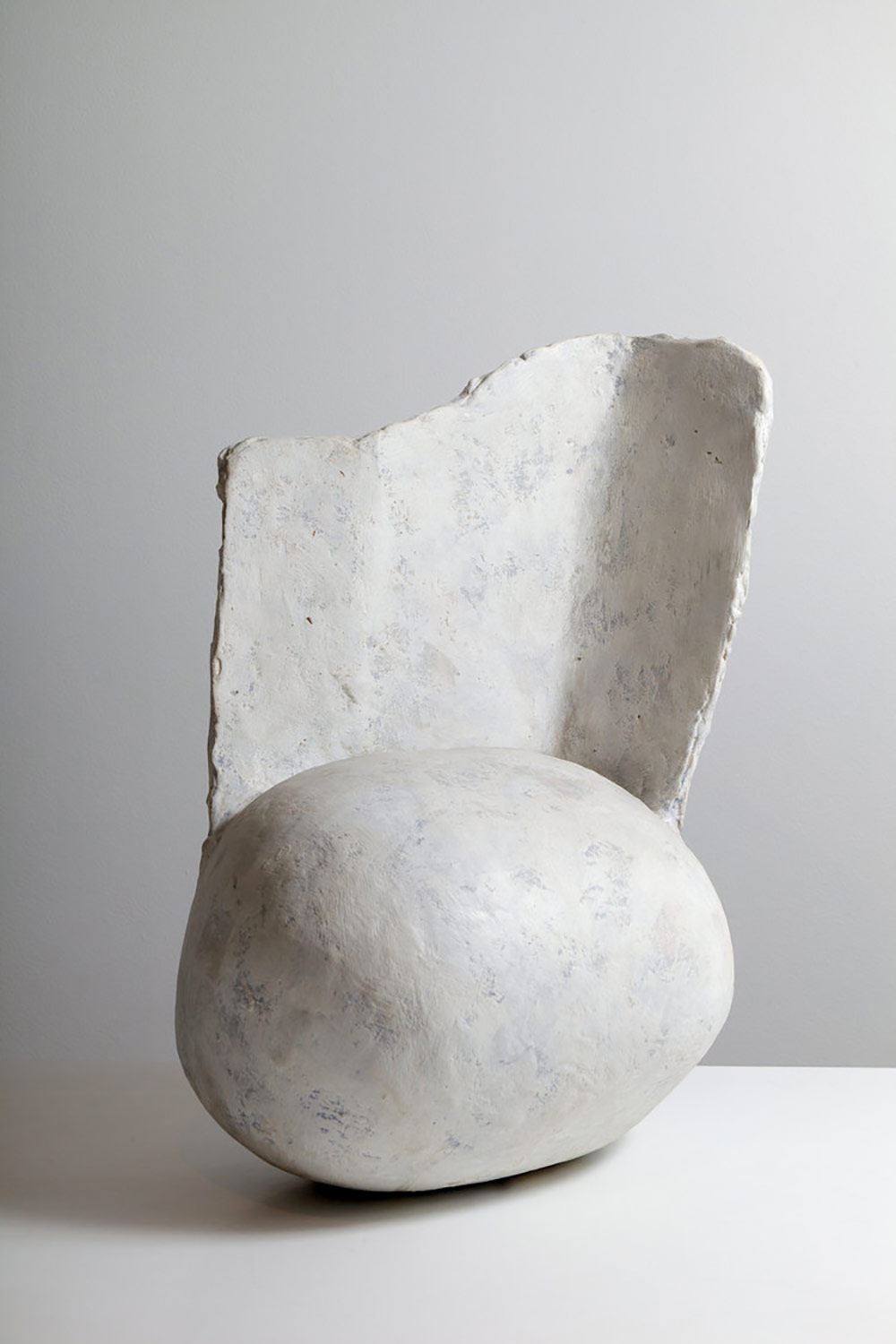 Gordon Baldwin - To Catch A Cloud Perhaps


Ceramic 45 x 56 x 26cm
Gordon Baldwin - Tall Vessel With A Stopper Copied From A Stone Found Several Years Ago In Wales


Ceramic 68 x 18 x 29cm
Gordon Baldwin - Klee Cloud Vessel I (White)


Ceramic 23 x 29 x 27cm
Gordon Baldwin - Klee Cloud Vessel I (White)


Ceramic 23 x 29 x 27cm

Photograph by Emily Whitfield-Wicks

Photograph by Emily Whitfield-Wicks

Photograph by Emily Whitfield-Wicks

Photograph by Emily Whitfield-Wicks

Photograph by Emily Whitfield-Wicks
David Nash - Overlap
Carol Sinclair - Granta Leaves


Copper 150cm
Carol Sinclair - Granta Leaves


Copper 150cm
Carol Sinclair - Granta Leaves


Copper 150cm
Carol Sinclair - Granta Leaves


Copper 150cm
Carol Sinclair - Granta Leaves


Copper 150cm
Carol Sinclair - Foli Copper


330cm
Barry Flanagan - Homage To Howard's Engineering


Bronze 118 x 53 x 46cm
Barry Flanagan - Homage To Howard's Engineering


Bronze 118 x 53 x 46cm
Barry Flanagan - Homage To Howard's Engineering


Bronze 118 x 53 x 46cm
Barry Flanagan - Homage To Howard's Engineering


Bronze 118 x 53 x 46cm
Barry Flanagan - Figure In The Trees
Andrea Geile - Into The Wild


Corten Steel 206 x 54cm
Andrea Geile - Arbor Solum


Corten Steel 183 x 53 x 11cm
Andrea Geile - Arbor Solum


Corten Steel 183 x 53 x 11cm
Ruth Moilliet - Wildflowers Glass Press


Stainless Steel, Glass, Wildflowers 31 x 46cm
Ruth Moilliet - Wildflowers Glass Press


Stainless Steel, Glass, Wildflowers 31 x 46cm
Ruth Moilliet - Red Carnation Glass Press


Stainless Steel, Glass, Red Carnation 22 x 22cm
Ruth Moilliet - Red Carnation Glass Press


Stainless Steel, Glass, Red Carnation 22 x 22cm
Ruth Moilliet - Purple Carnation Glass Press


Stainless Steel, Glass, Purple Carnation 25 x 25cm
Ruth Moilliet - Purple Carnation Glass Press


Stainless Steel, Glass, Purple Carnation 25 x 25cm
Ruth Moilliet - Purple Carnation Glass Press


Stainless Steel, Glass, Purple Carnation 25 x 25cm
Ruth Moilliet - Hydrangea Glass Press


Stainless Steel, Glass, Hydrangea 36 x 36cm
Ruth Moilliet - Hydrangea Flower Press


Stainless Steel, Glass, Hydrangea 36 x 36cm
Ruth Moilliet - Eryngium Glass Press


Stainless Steel, Glass, Eryngium 25 x 25cm
Ruth Moilliet - Eryngium Glass Press


Stainless Steel, Glass, Eryngium 25 x 25cm
Ruth Moilliet - Blue Carnation Glass Press


Stainless Steel, Glass, Blue Carnation 46 x 46 x 12cm
Ruth Moilliet - Astromelia Glass Press


Stainless Steel, Glass, Astromelia 22 x 22cm
Ruth Moilliet - Astromelia Glass Press


Stainless Steel, Glass, Astromelia 22 x 22cm
Ruth Moilliet - Astromelia Glass Press


Stainless Steel, Glass, Astromelia 22 x 22cm
William Pye - X Marks The Spot


Bronze 21 x 43 x 33cm
Sophie Marsham - Pen Nib Sun Sculpture


Pen nibs, silver ashtray, resin 20 x 20cm
Sophie Marsham - Pen Nib Sun Sculpture


Pen nibs, silver ashtray, resin 20 x 20cm
Sophie Marsham - A to Z Hanging Installation
Sophie Marsham - A to Z Hanging Installation
Sophie Marsham - A to Z Hanging Installation
Sophie Marsham - A to Z Hanging Installation
Sophie Marsham - Pen Nib Sun Sculpture


Pen nibs, silver ashtray, resin 20 x 20cm
Ruth Moilliet - Seedheads


Stainless steel
Ruth Moilliet - Glass Press Red Carnation


Stainless steel, glass, red carnation petals
Ruth Moilliet - Glass Press Eryngium


Stainless steel, glass, eryngium petals 46 x 46 x 14cm
Ruth Moilliet - Glass Press Eryngium


Stainless steel, glass, eryngium petals 22 x 22 x 12cm
Ruth Moilliet - Glass Press Blue Carnation


Stainless steel, glass, carnation petals 46 x 46 x 12cm
Ruth Moilliet - Allium Stems


Stainless steel 75 x 10cm
Ruth Moilliet - Allium Schubertii


Stainless steel 150 x 75cm
Ruth Moilliet - Allium Schubertii


Stainless steel 150 x 75cm
Ruth Moilliet - Allium Schubertii


Stainless steel 150 x 75cm
Rosie Musgrave - Whemmle II


Purbeck inland freestone 56 x 54 x 22cm
Peter Burke - From the Earth


Reclaimed copper and steel 179 x 108 x 43cm
Peter Burke - From the Earth


Reclaimed copper and steel 179 x 108 x 43cm
Michael Chaikin - Red Wings


Perspex, stainless and mild steel 120 x 120 x 120cm
Michael Chaikin - Red Wings


Perspex, stainless and mild steel 120 x 120 x 120cm
Michael Chaikin - Giant Sunflower with Yellow Centre


Perspex, stainless and mild steel 300 x 200 x 200cm
Michael Chaikin - Giant Silver Flower


Silver backed perspex, stainless steel 200 x 200 x 100cm
Joanna Wason - Catwalk


Bronze resin 34 x 22 x 10cm
Joanna Wason - Catwalk


Bronze resin 34 x 22 x 10cm
Joanna Wason - Birdwatcher


Bronze resin 37 x 23 x 20cm
Jilly Sutton - Head Wind


Cast iron oxide on slate 50 x 52 x 64cm
Jackson & Fawkes - Sentinel
Helen Sinclair - The Sky Turned Upside Down


Bronze 81 x 38 x 10cm
Helen Sinclair - The Bather


Stone resin 131 x 50cm
Helen Sinclair - On Top Of The World 2


Bronze 67 x 28 x 15cm
Helen Sinclair - Know Not Your Own Secret


Bronze 110 x 30cm
Helen Sinclair - Know Not Your Own Secret


Bronze 110 x 30cm
Helen Sinclair - Angel 5


Bronze 179 x 45cm

Photograph by Emily Whitfield-Wicks

Photograph by Emily Whitfield-Wicks

Photograph by Emily Whitfield-Wicks

Photograph by Emily Whitfield-Wicks

Photograph by Emily Whitfield-Wicks
Heather Jansch - Sugar Plum and Paloma


Drift wood construction 132 x 134cm, 164 x 264 cm. Photograph by Emily Whitfield-Wicks

Photograph by Emily Whitfield-Wicks

Photograph by Emily Whitfield-Wicks

Photograph by Emily Whitfield-Wicks

Photograph by Emily Whitfield-Wicks

Photograph by Emily Whitfield-Wicks

Photograph by Emily Whitfield-Wicks

Photograph by Emily Whitfield-Wicks
David Nash - Overlap


Bronze 106 x 64 x 41cm
William Pye - Swishdish 2
Andrea Geile - Level The Field 15


Corten steel 110 x 111 x 44cm
Andrea Geile - Ivy Forever


Corten steel 80 x 80cm
Andrea Geile - Sweetpea Stakes
Andrea Geile - Level The Field 13, 14, 15


Corten steel 13 - 60 x 23 x 38cm, 14 - 80 x 84 x 42cm, 15 - 110 x 111 x 44cm
Andrea Geile - Arbor Solum


Corten steel 183x53cm
Andrea Geile - A Wild Land 5


Corten steel 123cm
Andrea Geile - Petalostias
Ruth Moilliet - Allium Schubertii


Stainless steel 150 x 75cm
Ruth Moilliet - Allium


Stainless steel
Ruth Moilliet - Allium


Stainless steel
Ruth Moilliet - Allium


Stainless steel
Ruth Moilliet - Allium


Stainless steel
Ruth Moilliet - Allium


Stainless steel
Ruth Moilliet - Allium


Stainless steel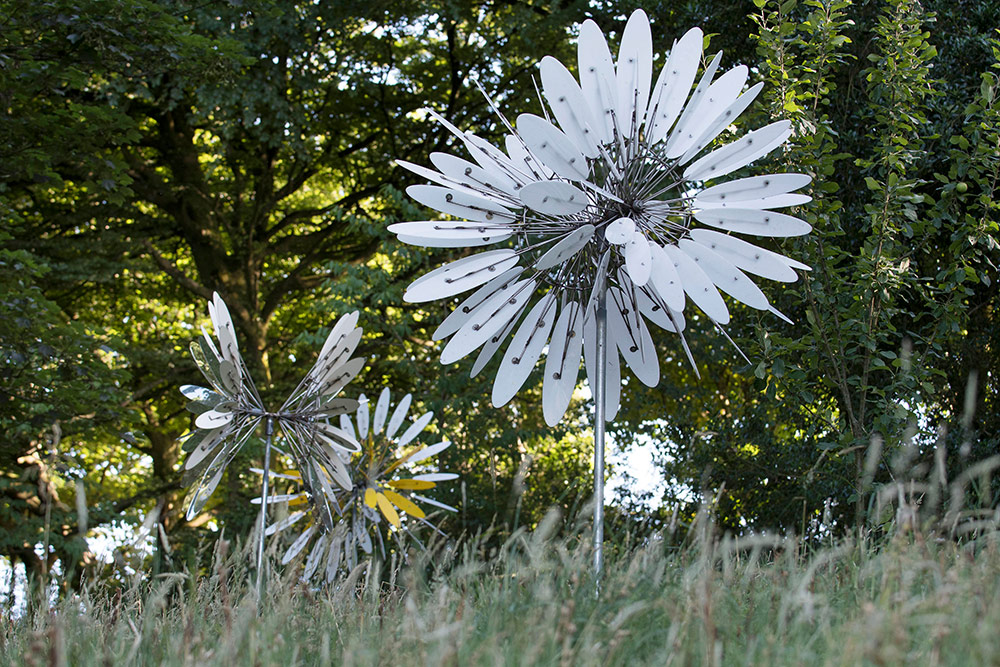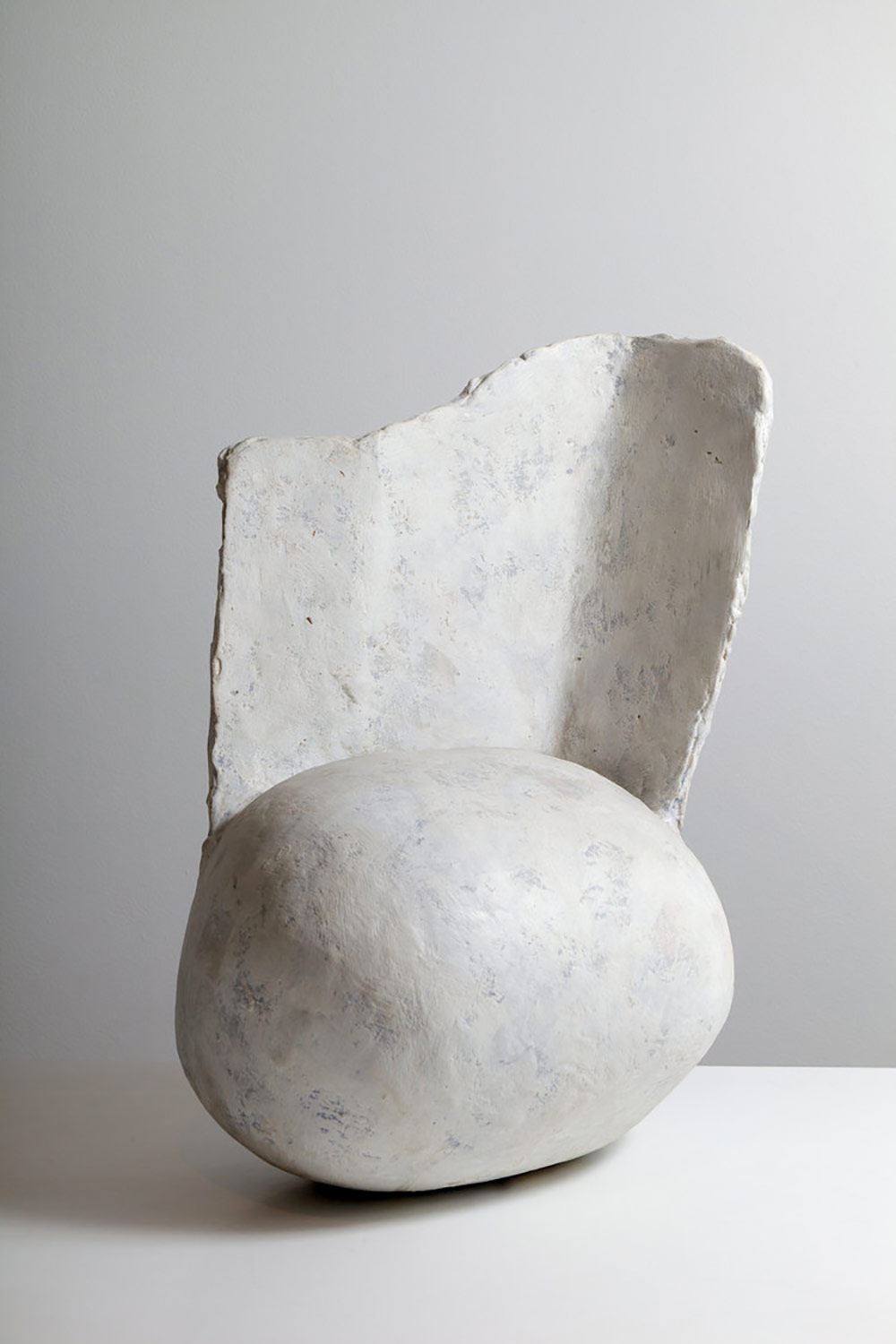 For all enquiries please contact LSG
+44(0) 1872 275757 [email protected]
---
Withiel 2018 publication
£13
inc p&p
Nestled in an ancient Cornish village, a handful of miles from the Atlantic coast, Withiel Sculpture Garden marries contemporary sculpture with the landscape in a unique and spectacular way.
Withiel Sculpture Garden is a place that invites you to linger. A gentle stroll through the six-acre plot offers an eclectic journey of sculptural and spiritual delight. There's something around every corner – along the paths and borders, on the formal lawns, and even among the fruit, vegetables, flowers and herbs of the kitchen garden. This year's exhibition boasts over 20 artists including David Nash, Michael Chaikin, Andrea Geile, Heather Jansch, Sophie Marsham and Richard Fox to name but a few.
The garden is open by appointment. Please contact the gallery on 01872 275757 or email [email protected] for full details and we look forward to arranging a viewing at your convenience.