LSG presents
Sam Hall
---
Marble Dust & Rainbows
Black + Gold


41 x 34 cm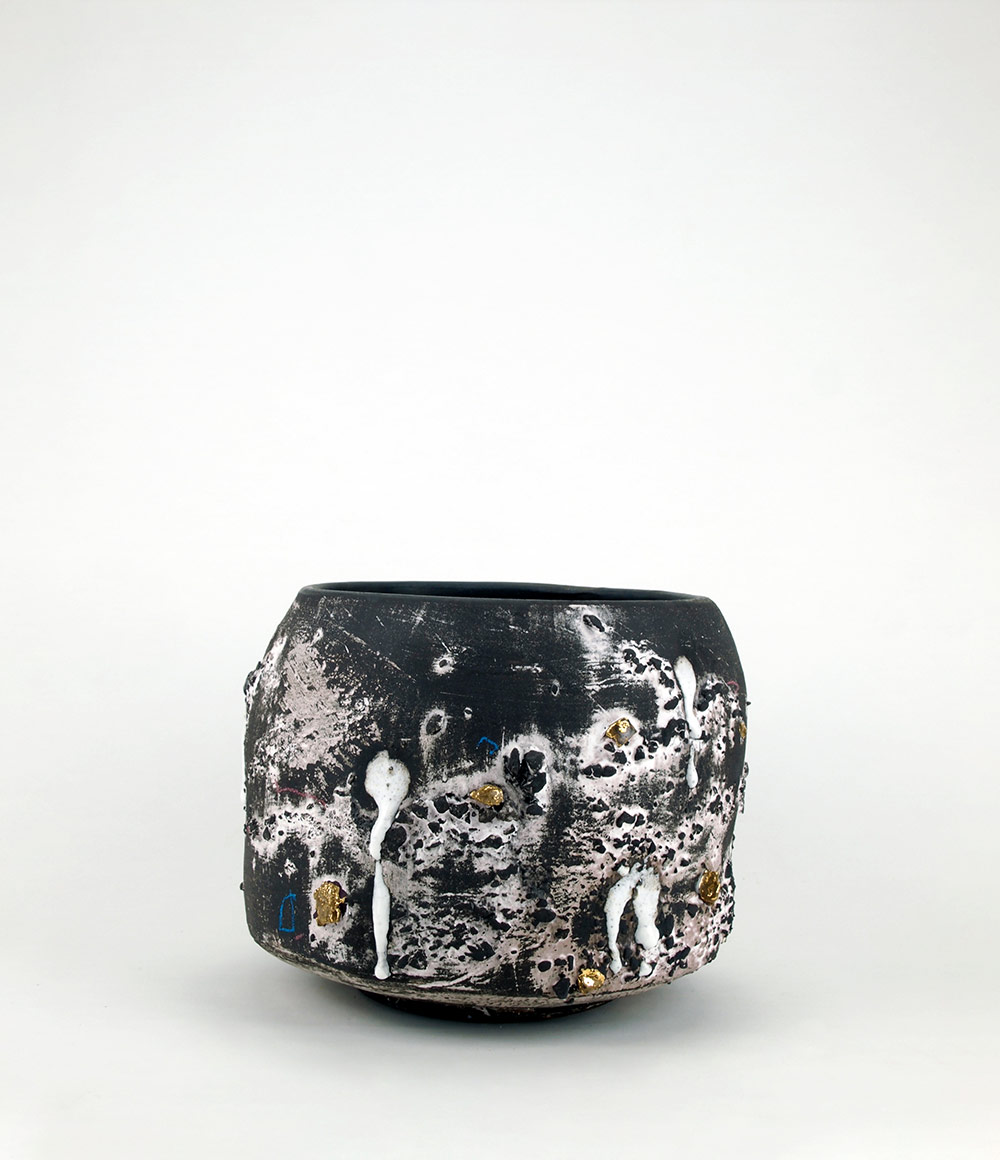 Black Bowl with Gold


18 x 20 cm
Blue over Red


33 x 32 cm
Blue Runs with Black


32 x 30 cm
Bowl White + Gold


28 x 30 cm
Bowl with Glaze Run


30 x 28 cm
Bronze Holes


28 x 20 cm
Glaze Run with Maroon


39 x 36 cm
Gold with Glaze Runs


32 x 26 cm
Green


45 x 38 cm
Large Gold Cloud


45 x 39 cm
Large White with Gold


50 x 42 cm
Large White with Runs


48 x 43 cm
Red


43 x 40 cm
Red Bowl


27 x 28 cm
Scraffito with Yellow


50 x 43 cm
Silver Bowl


32 x 25 cm
Small Bowl


17 x 15 cm
Small Bowl with Glaze Run


15 x 15 cm
Small Gold Cloud


35 x 29 cm
Tea Bowl


10 x 10 cm
Tea Bowl 2


10 x 10 cm
Tea Bowl 3


10 x 10 cm
Tea Bowl 4


10 x 10 cm
Yellow Bowl with Glaze Run


27 x 28 cm
Yellow Vase


29 x 14 cm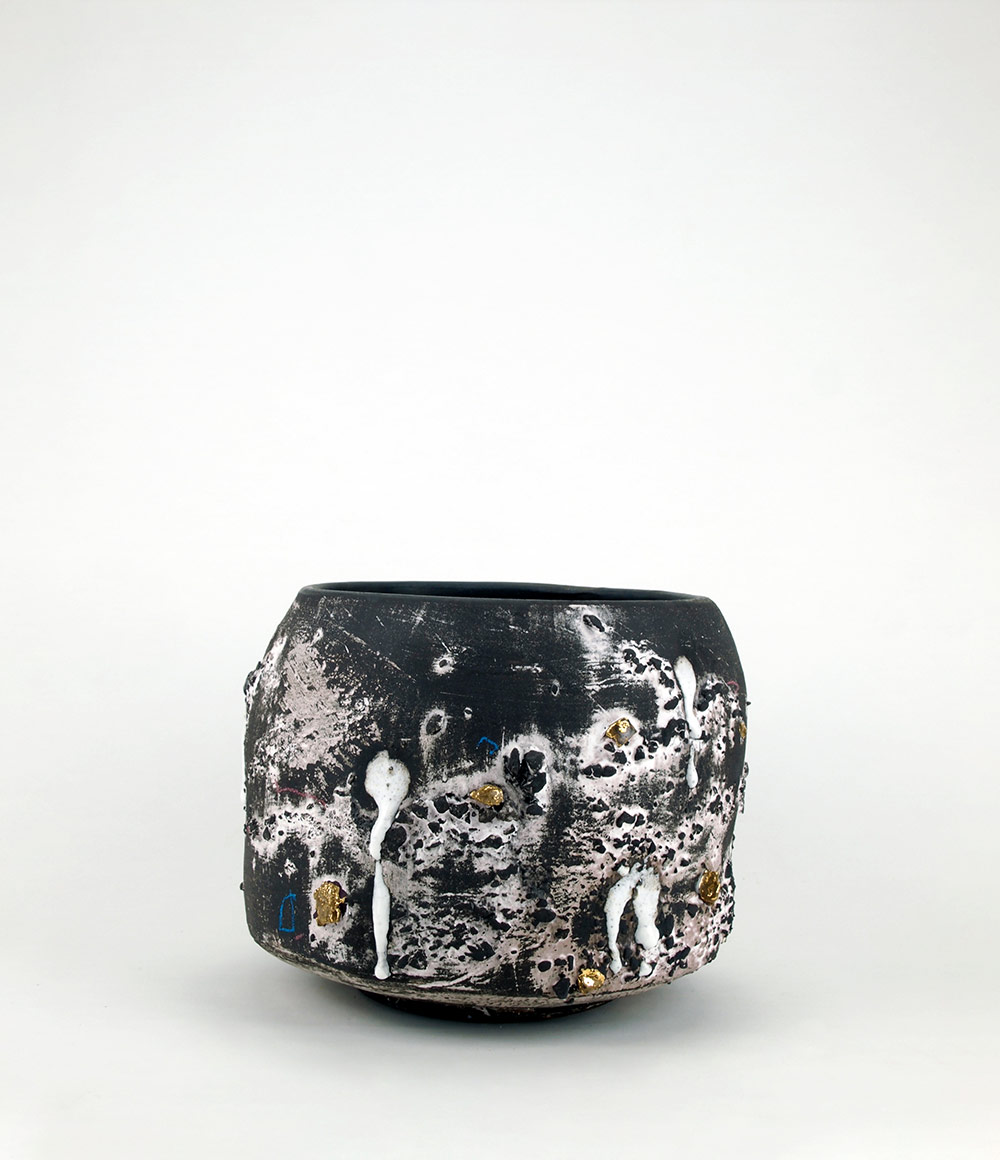 For all enquiries please contact LSG
+44(0) 1872 275757 [email protected]
---
Marble Dust & Rainbows publication
£13
inc p&p
As the potter manipulates the clay into form and produces pots, over time the clay manipulates the potter and forms man.
Just in front of the Centre Pompidou, recessed in the Place Beaubourg, there is a small building created by architects Renzo Piano, an exact reconstruction of L'Atelier Brancusi.
Stone plaster marble and wood fill the space where tools, finished works and raw materials make for a beautifully peaceful and highly personal atmosphere. Finished works can be seen across the Plazza in the Centre Pompidou. However, the real work is the studio itself.
Running through the heart of Sam Hall's exhibition, "Marble dust & rainbows", are these two observations.