LSG presents
Neil Canning
---
Atmospheres
400 Miles


Mixed media on paper, 38 x 38cm
AIR


Oil on canvas, 91 x 76cm
Arial


Mixed media on paper, 38 x 38cm
Ascent


Mixed media on paper, 43 x 47cm
Atmosphaera


Oil on canvas, 70 x 300cm
Atmospheres - Drift


Mixed media on paper, 21 x 29.5cm
Atmospheres - Edge


Mixed media on paper, 21 x 29.5cm
Atmospheres - Fathom


Oil on paper, 21 x 29.5cm
Atmospheres - Flicker


Oil on paper, 21 x 29.5cm
Atmospheres - Ice


Mixed media on paper, 21 x 29.5cm
Atmospheres - Lichen


Mixed media on paper, 21 x 29.5cm
Atmospheres - Pagan Fire


Mixed media on paper, 21 x 29.5cm
Atmospheres - Peak


Mixed media on paper, 21 x 29.5cm
Atmospheres - Radiance


Mixed media on paper, 21 x 29.5cm
Atmospheres - Serpentine Shore


Mixed media on paper, 21 x 29.5cm
Atmospheres - Sheer


Mixed media on paper, 21 x 29.5cm
Atmospheres - Shine


Mixed media on paper, 21 x 29.5cm
Atmospheres - Sunset


Mixed media on paper, 21 x 29.5cm
Atmospheres - Surge


Mixed media on paper, 21 x 29.5cm
Atmospheres - Tidal Island


Mixed media on paper, 21 x 29.5cm
Atmospheres - Valley


Mixed media on paper, 21 x 29.5cm
Atmospheres - Wilderness


Mixed media on paper, 21 x 29.5cm
Atmospheres


Oil on canvas, 153 x 153cm
Atmospheres - Gorse


Mixed media on paper, 21 x 29.5cm
Autumn Wood


Oil on canvas, 91 x 76cm
Blue Summit


Mixed media on paper, 43 x 47cm
Cliff Face


Mixed media on paper, 38 x 38cm
Coastal AIR


Mixed media on panel, 30 x 31cm
Escarpment


Mixed media on paper, 43 x 47cm
Far Horizon


Mixed media on paper, 56 x 76cm
Finale


Mixed media on panel, 30 x 35cm
Flying High


Oil on panel, 79cm dia
Forest Dawn


Oil on canvas, 76 x 76cm
HK - City Rain


Mixed media on panel, 35 x 30cm
HK - Early Evening


Mixed media on panel, 30 x 31cm
HK - Evening Light


Mixed media on panel, 30 x 35cm
HK - Harbour Light


Oil on canvas, 100 x 300cm
HK - Summer City


Mixed media on panel, 31 x 30cm
Light Haze


Mixed media on panel, 60 X 60cm
Llanberis Pass


Mixed media on paper, 43 x 47cm
Mid Air


Oil on panel, 79cm dia
Mountain Ridge


Mixed media on paper, 43 x 47cm
NYC - Daylight


Mixed media on panel, 30 x 31cm
NYC - High Rise


Mixed media on panel, 30 x 31cm
NYC - White Neon


Mixed media on panel, 31 x 30cm
Pagan Dawn


Mixed media on panel, 60 x 60cm
Pagan


Mixed media on paper, 56 x 58cm
Pagan Tor


Mixed media on panel, 60 x 60cm
Prelude


Mixed media on panel, 30 x 35cm
Rise


Oil on canvas, 183 x 183cm
Rock Face


Mixed media on paper, 38 x 38cm
Sand Shadow


Mixed media on paper, 38 x 38cm
Sea AIR


Mixed media on panel, 30 x 35cm
Sea Breeze


Mixed media on paper, 38 x 38cm
Sea Light


Mixed media on paper, 56 x 76cm
Serpentine Shore


Oil on canvas, 91 x 91cm
Snowdonia - Summer Light


Mixed media on canvas, 76 x 91cm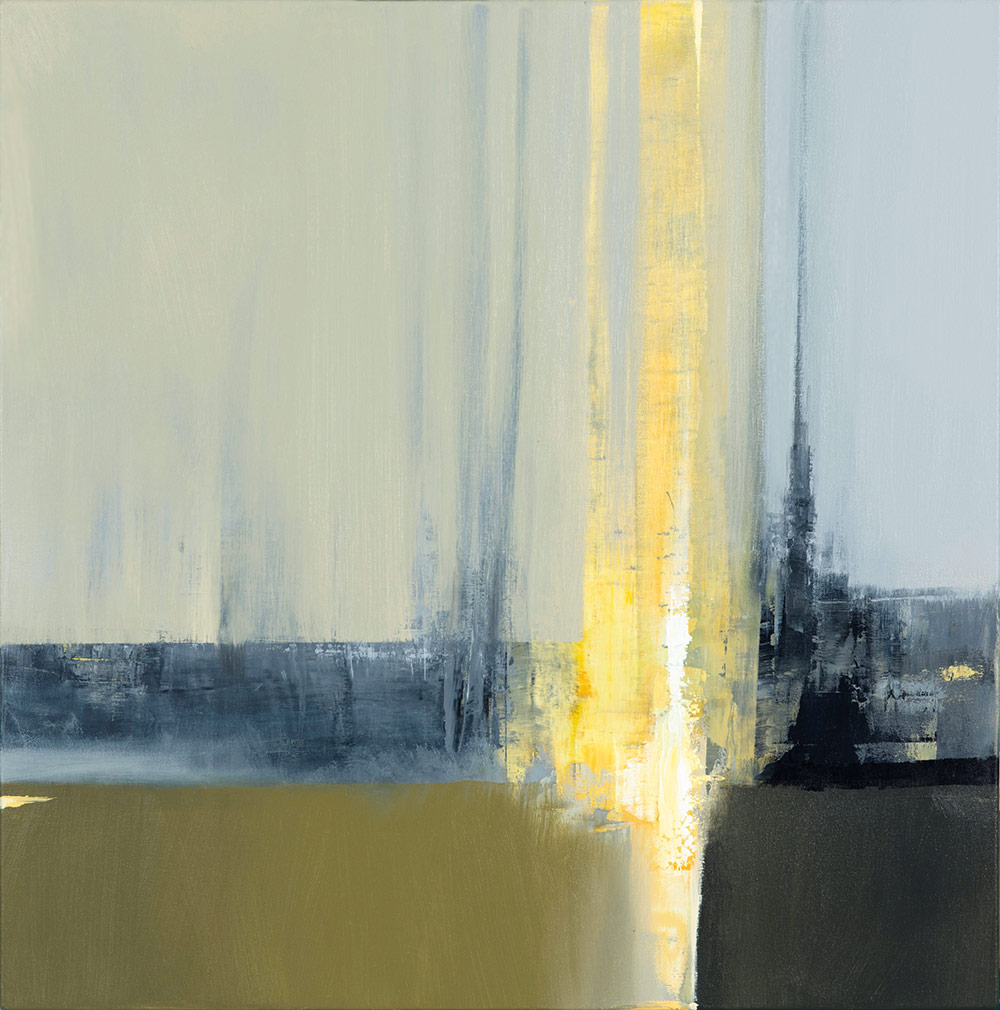 Solitude V2


Oil on canvas, 91 x 91cm
Storm Surge


Oil on panel, 79cm dia
Sychnant Pass


Oil on canvas, 91 x 122cm
Sylvan Dawn


Oil on canvas, 76 x 76cm
Watermark


Mixed media on paper, 56 x 58cm
Wild Coast


Mixed media on paper, 38 x 38cm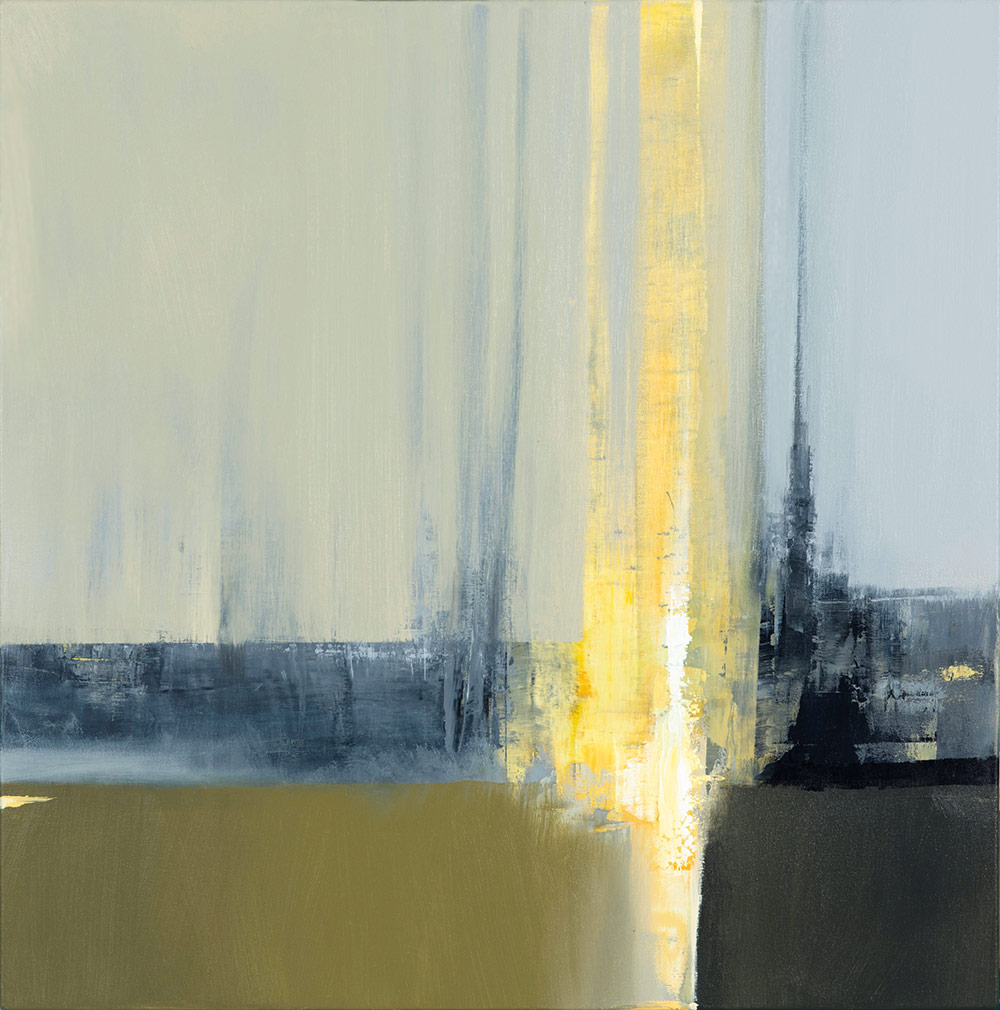 For all enquiries please contact LSG
+44(0) 1872 275757 [email protected]
---
Atmospheres publication
£20
inc p&p
Neil Canning is an artist consumed by the complex and protracted process of painting. 'I need to make something that is deeply felt. At a profound level, the work reflects the twists and turns of my life'.
He works every day in his light, spacious garden studio. In addition to the pleasures of painting and drawing, he enjoys the traditional craft of stretching and priming the canvases. 'I take pleasure in producing each unique canvas, with its carefully prepared surface. There is something satisfying about confronting this pristine, white space'.
As a young man, Canning had a remarkably clear view of what he wanted to do in life, what he wanted to be. Painting the landscape was, and continues to be, his passion. After leaving school he chose not to attend art school. One can only admire and respect how resourceful he has had to be in order to compensate for the lack of contacts offered by teaching staff and the supportive networking of fellow students.
Understandably there is a simple pride in an artistic journey that started in the rolling hills…
Professor Alan Livingston CBE