LSG presents
Peter Blake
---
Multiplicity
Alphabet (small) 1


Mixed media on board 31.2x26.7x3cm
Alphabet (small) 2


Mixed media on board 31.2x26.7x3.2cm
Alphabet (small) 3


Mixed media on board 31.2x26.7x3.2cm
An Alphabet A


Collage 52x37cm
An Alphabet B


Collage 52x37cm
An Alphabet E


Collage 52x37cm
An Alphabet K


Collage 52x37cm
An Alphabet L


Collage 52x37cm
Blockheads Johnny, Davey and Chas


Pencil on paper 21.5x12.5cm
Bobcat and the Shadow of the Christmas Tree


Pen and ink on paper 29.6x21cm
'Christmas Tree'


Pen and ink on paper 29.6x21cm
Cottage in Cornwall, Ruralist Holiday


Watercolour on paper 20.2x20.2cm
Cow at Wellow


Watercolour on paper 15.4x19.6cm
For the London Transport Museum


Collage 67x60cm
Ian Dury


Pencil on paper 28x20.3cm
La Colombe d'Or


Pencil and coloured pencil on paper 29.5x21cm
Love (smaller version) 1


Mixed media on board 17.5x63.1x4.5cm
Love (smaller version) 2


Mixed media on board 17.6x63.1x4.5cm
Love (smaller version) 3


Mixed media on board 17.6x63.1x4.5cm
People Having A Picnic & Daisy's Socks, Cornwall


Wax crayon and ink on paper 27.8x20.1cm
Venice 'Camping 2'


Collage 38x30.5cm
Venice 'Collision'


Collage 38x30.5cm
3D USA Series Boxer


Limited Edition Silkscreen Print with 3D Elements 74x65cm
3D USA Series Excelsior


Limited Edition Silkscreen Print with 3D Elements 74x65cm
3D USA Series James Dean


Limited Edition Silkscreen Print with 3D Elements 65.5x74cm
3D USA Series Pacific Park


Limited Edition SilkscreenPrint with 3D Elements 74x66cm
3D USA Series Stones and Shells


Limited Edition Silkscreen Print with 3D Elements 74x66cm
3D Wooden Puzzle Series Everly Brothers


Limited Edition Silkscreen Print with Glitter, Embossing, Glazes, 3D Printed Colllaged Elements on Wood 49x42cm
3D Wooden Puzzle Series Friendship


Limited Edition Silkscreen Print with Glitter, Embossing, Glazes, 3D Printed Colllaged Elements on Wood 49x42cm
3D Wooden Puzzle Series Kiss


Limited Edition Silkscreen Print with Glitter, Embossing, Glazes, 3D Printed Colllaged Elements on Wood 49x42cm
3D Wooden Puzzle Series Landscape


Limited Edition Silkscreen Print with Glitter, Embossing, Glazes, 3D Printed Colllaged Elements on Wood 49x42cm
3D Wooden Puzzle Series, 50


Limited Edition Archival Inkjet with Silkscreen Glazes 55.5x38cm
75 Years of The Beano


Limited Edition Silkscreen Print with Glazes 72x90cm
100 Sources of Pop


Limited Edition Silkscreen Print with Diamond Dust, Glitter and Glazes 123x122cm
A Rose is a Rose is a Rose Set 1


Limited Edition Silkscreen Print 45x46cm
A Rose is a Rose is a Rose Set 2


Limited Edition Silkscreen Print 45x46cm
A Rose is a Rose is a Rose Set 3


Limited Edition Silkscreen Print 45x46cm
A Walk in the Tuileries Gardens


Limited Edition Silkscreen Print 61x51cm
Academy


Limited Edition Silkscreen Print 91x93cm
American Trilogy (Green)


Limited Edition Silkscreen Print 99x76cm
Canvas Dancing Over Hong Kong


Limited Edition Print on Canvas 150x97cm
Canvas Flower Street Hong Kong


Limited Edition Print on Canvas 98x155cm
Circus


Limited Edition Silkscreen Print 71x96cm
Craigie's Canary


Limited Edition Etching with Hand Coloured Chine Collé 46x38cm
Dancing, Place de la Concorde


Silkscreen Print 84x59cm
Dazzle Disc (large)


Stained Glass 100x100cm
Dazzle Letter set
Dazzle Letter A


Limited Edition Silkscreen Print 36x27cm
Dazzle Letter B


Limited Edition Silkscreen Print 36x27cm
Dazzle Letter C


Limited Edition Silkscreen Print 36x27cm
Dazzle Letter D


Limited Edition Silkscreen Print 36x27cm
Dazzle Letter E


Limited Edition Silkscreen Print 36x27cm
Dazzle Letter F


Limited Edition Silkscreen Print 36x27.5cm
Dazzle Letter G


Limited Edition Silkscreen Print 36x28cm
Dazzle Letter H


Limited Edition Silkscreen Print 36x28cm
Dazzle Letter I


Limited Edition Silkscreen Print 36x28cm
Dazzle Letter IJ


Limited Edition Silkscreen Print 36x28cm
Dazzle Letter J


Limited Edition Silkscreen Print 36x28cm
Dazzle Letter K


Limited Edition Silkscreen Print 36x28cm
Dazzle Letter L


Limited Edition Silkscreen Print 36x28cm
Dazzle Letter M


Limited Edition Silkscreen Print 36x28cm
Dazzle Letter N


Limited Edition Silkscreen Print 36x28cm
Dazzle Letter O Limited Edition Silkscreen Print 36x28.5cm


Limited Edition Silkscreen Print 36x28.5cm
Dazzle Letter P


Limited Edition Silkscreen Print 36x29cm
Dazzle Letter Q


Limited Edition Silkscreen Print 36x29cm
Dazzle Letter R


Limited Edition Silkscreen Print 36x29cm
Dazzle Letter S


Limited Edition Silkscreen Print 36x29cm
Dazzle Letter T


Limited Edition Silkscreen Print 36x29cm
Dazzle Letter U


Limited Edition Silkscreen Print 36x29cm
Dazzle Letter V


Limited Edition Silkscreen Print 36x29cm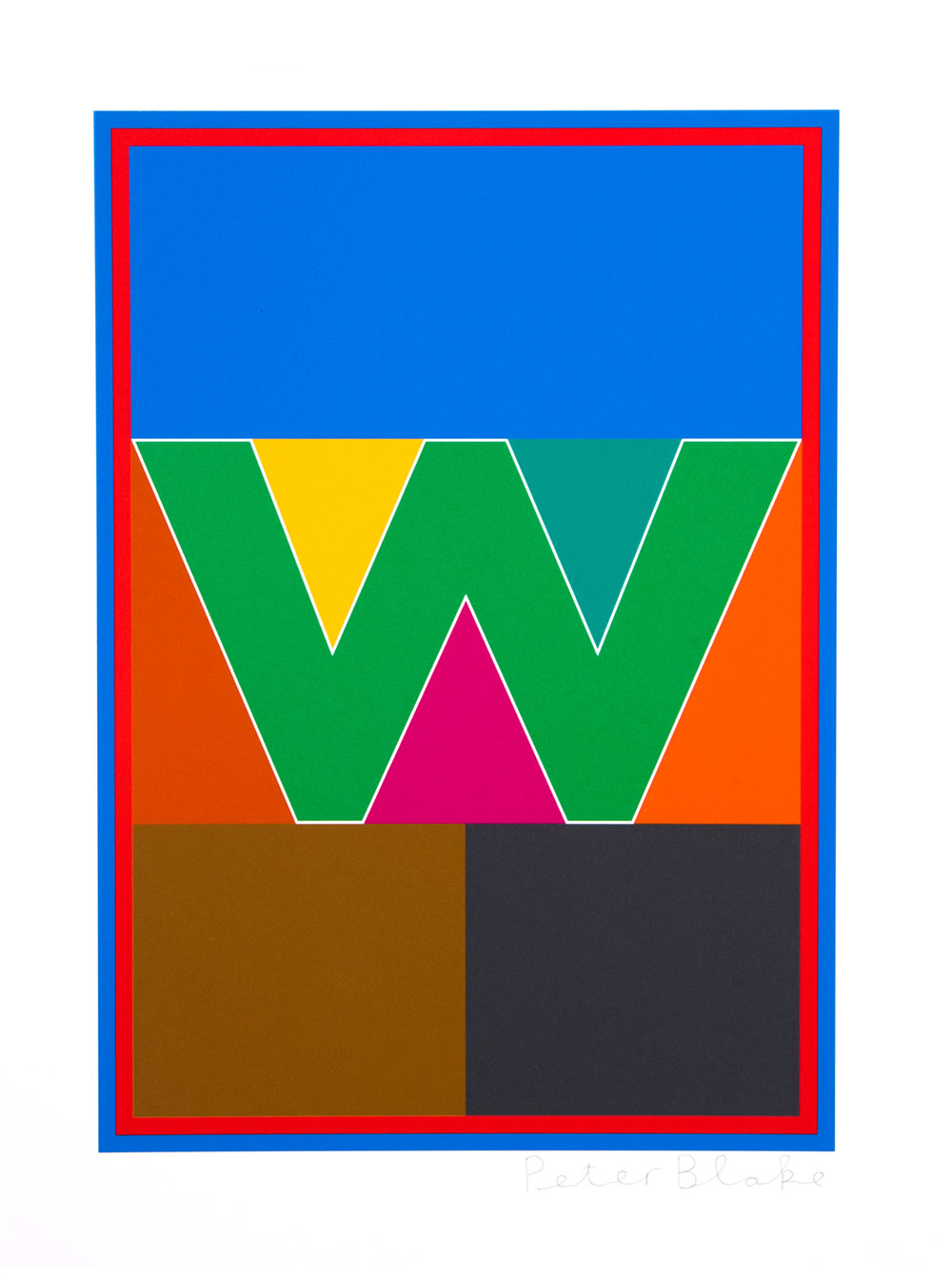 Dazzle Letter W


Limited Edition Silkscreen Print 36x29cm
Dazzle Letter X


Limited Edition Silkscreen Print 36x29cm
Dazzle Letter Y


Limited Edition Silkscreen Print 36x29.5cm
Dazzle Letter Z Limited


Edition Silkscreen Print 36x30cm
Eiffel Tower Lenticular (medium)


Limited Edition 3D Lenticular Print 103x75cm
Faith Hope and Charity


Limited Edition Silkscreen Print with Embossing and Glazes 55x99cm
Found Art Series, 1D Book


Limited Edition Inkjet Print with Silkscreen Glazes 122x85cm
Found Art Series, Pearl Buttons


Limited Edition Inkjet Print with Silkscreen Glazes 122x88cm
Found Art Series, Britannia


Limited Edition Digital Print with Silkscreen Glazes, 122x96cm
Found Art Series, Cavender's


Limited Edition Digital Print 122x96cm
Found Art Series, England Forever


Limited Edition Digital Print with Silkscreen Glazes 122x102cm
Found Art Series, Santa


Limited Edition Digital Print 122x96cm
Found Art Series, Fun Factory


Limited Edition Digital Print 122x96cm
Found Art Series, Picture Show


Limited Edition Digital Print 122x102cm
Four Man Up


Limited Edition Silkscreen Print 84x59cm
Gettin' In Over My Head


Limited Edition Silkscreen Print 68x66cm
Heart


Limited Edition Silkscreen Print 108x79 cm
I Love You Black Gloss


Limited Edition Silkscreen Print 136.5x42cm
I Love You Very Much


Limited Edition Silkscreen, Mixed Media Edition, Collaged Wood Veneer, 3D Wooden Hand-Painted Elements, Diamond Dust, Gold leaf and Glazes 36x100cm
Laurens


Limited Edition Silkscreen Print 101.5x76cm
Main Street Hong Kong


Limited Edition Print on Canvas 150x97cm
Manhattan Boogie Woogie


Limited Edition Silkscreen Print 68x66cm
Marcel Duchamp's World Tour New Year's Eve Parade at the Tower Ballroom, Blackpool


Limited Edition Silkscreen Print and Lithograpgh 75x90cm
Matchboxes II


Limited Edition Silkscreen Print 103x101cm
Nazionali


Limited Edition Silkscreen Print 101.5x76cm
Paris - Circus I
Paris - Confucius
Paris - Dancing
Paris Men with their Pets
Paris Monkeys
Paris Suite - Aquarium


Limited Edition Silkscreen Print 96x71cm
Paris Suite - Chicken Act


Limited Edition Silkscreen Print 55x37cm
Paris Suite The Day The Seine Froze


Limited Edition Silkscreen Print 55x37cm
Paris Suite The Kiss


Limited Edition Silkscreen Print 55x37cm
Paris Suite Working Elephants


Limited Edition Silkscreen Print 55x37cm
Pentangle


Limited Edition Silkscreen Print 68x66cm
Philip Morris


Limited Edition Silkscreen Print 101.5x76cm
Small Union Flag - Glitter


Limited Edition Silkscreen Print with Glitter 46x60cm
The Second Real Print Target 25 Years Later


Limited Edition Silkscreen Print 112x88cm
Under Milk Wood Set - Dreams of Harems Babies Nothing


Limited Edition Digital Print 39x28cm
Under Milk Wood Set - Lily Smalls in the Wash House


Limited Edition Digital Print 39x28cm
Under Milk Wood Set - Mae Rose Cottage Draws Circles


Limited Edition Digital Print 39x28cm
Under Milk Wood Set - Mrs Organ Morgan's Groceress


Limited Edition Digital Print 39x28cm
Under Milk Wood Set - The Boys are Dreaming Wicked


Limited Edition Digital Print 39x28cm
Under Milk Wood Set - Titbits and Topsyturvies


Limited Edition Digital Print 28x39cm
Victorian Postcard Series 1


Limited Edition Archival Inkjet with Silkscreen Glazes 55.5x38cm
Victorian Postcard Series 3


Limited Edition Archival Inkjet with Silkscreen Glazes 55.5x38cm
Victorian Postcard Series 4


Limited Edition Archival Inkjet with Silkscreen Glazes 55.5x38cm
Victorian Postcard Series 5


Limited Edition Archival Inkjet with Silkscreen Glazes 55.5x38cm
Vintage Blake


Limited Edition Silkscreen Print with Glitter, Embossing, Glazes, 3D Printed Collaged Elements on Wood 42x43cm
Y is for Yacht


Limited Edition Silkscreen Print 102x78cm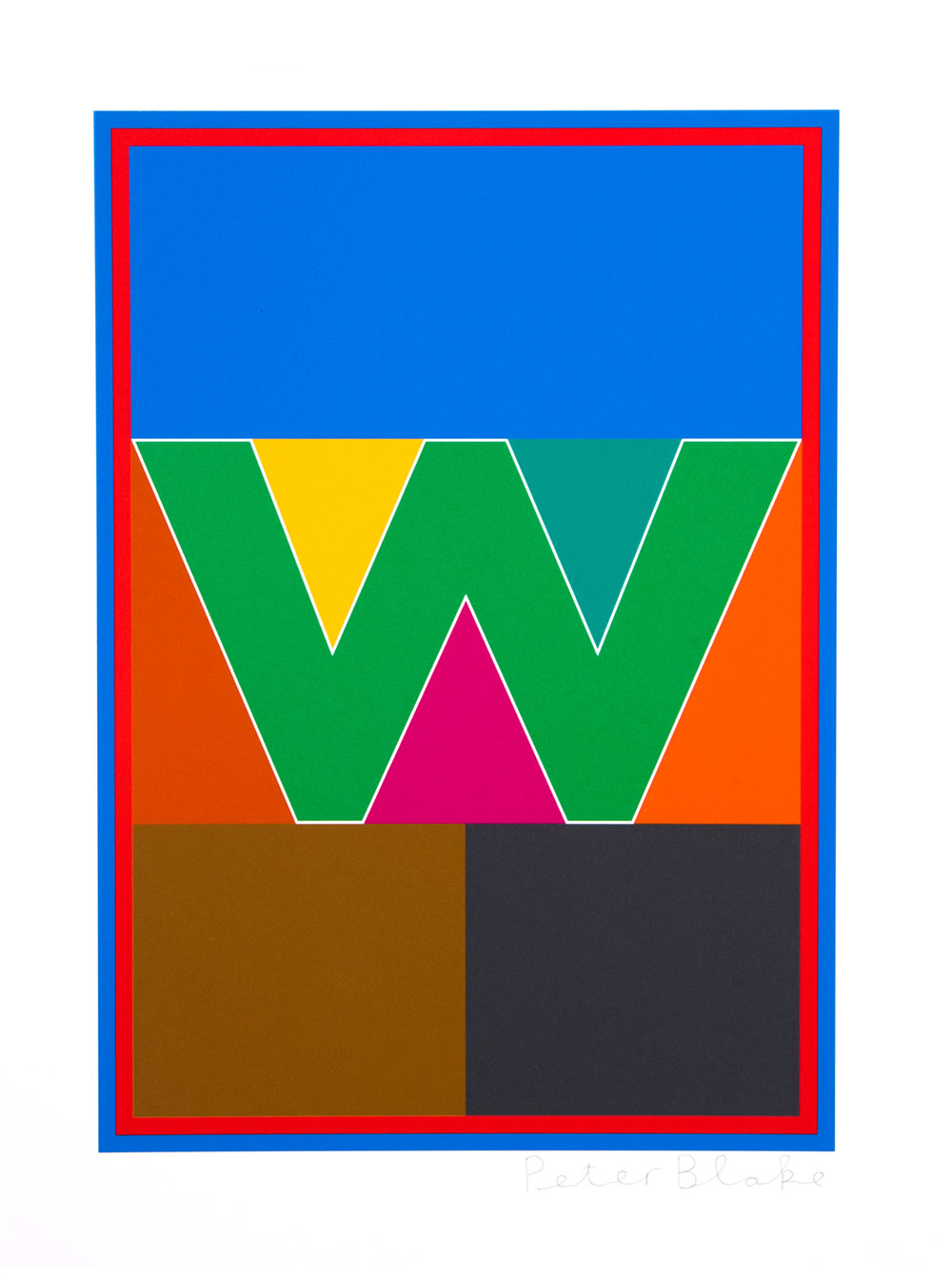 For all enquiries please contact LSG
+44(0) 1872 275757 [email protected]
---
Multiplicity publication
£15
inc p&p
"I am a tree, so to speak. The trunk is straight and fairly traditional. Where my art has left to go on different excursions there are branches like Pop Art, wood engraving, and Ruralism. They all may look unalike but they come off the same stem. What I am working at now is in direct line with what preoccupied me years ago; the same fantasies."
The diversity of Peter Blake's work is extraordinary. Many people know his famous design for the cover of The Beatles' Sgt Pepper's Lonely Hearts Club Band album, but less recognised is the range of paintings, collages, sculptures, prints, drawings, collections and illustrations that he has pursued with a passion for over half a century. Blake has always sustained the 'branches' of his art by extracting nourishment from his immediate environment.
He finds more inspiration in going out to pursue a vast range of interests and in enjoying the company of friends than through any injection of art theory. Yet, despite his love of life's variety, he remains steadfastly rooted, determinedly unique. To meet him is to encounter a genuinely eccentric character – generous and warm, slightly shy, unconventional, obsessive, childlike almost, in his unashamed interest in a vast array of unusual and…
Extracts from "Peter Blake" by Natalie Rudd, Tate Publishing 2003.