Withiel 2019
Our sculpture garden at Withiel is now open for summer by appointment only. For more information, contact
[email protected]
.
Peter Blake
Multiplicity
16th November to 7th December 2019
The diversity of Peter Blake's work is extraordinary. It focuses on love and magic, beauty and tradition in ways that have often captured the public imagination.
View exhibition
14th December - 18 January 2020
Become an LSG Member and receive exclusive early access to this and all future exhibitions.
Become a member
Welcome to Lemon Street Gallery
Now in its nineteenth year, Lemon Street Gallery is one of the country's leading contemporary galleries. It occupies a classical, elegant and spacious building within Truro's prestigious Lemon Street and has an enviable reputation for offering a vibrant eclectic programme of exhibitions and quality publications.
The gallery features a wide range of up and coming and established British artists, and is ideally placed to draw on Cornwall's rich modernist tradition. We pride ourselves on bringing a varied and much sought after selection of artists to the South West. There is a yearly calendar of solo and group exhibitions from our gallery artists. We also promote our artists through touring exhibitions at major art institutions both nationally and worldwide.
Marie Louise Jones, Director LSG
13 Lemon Street, Truro, Cornwall, TR1 2LS
+44(0)1872 275757
---
Open Mon - Sat 10.30 - 5.30
11.00 - 4.00 on bank holidays
Lemon Street Gallery welcomes in winter with a fabulous eclectic array of works in a variety of mediums from our gallery artists, old and new, alongside our customary selection of contemporary jewellery, including the introduction of Kastur Jewels.
All ethically sourced and made, Kastur Jewels even runs a humanitarian initiative programme which is at the heart of the brand. Founder, Rajvi Vora has worked directly with International humanitarian development programmes for over 8 years across the globe from the Horn of Africa to Afghanistan, meaning Rajvi personally manages…
Find out more
Director of LSG, Louise Jones, and stone sculptor, Rosie Musgrave, recently took Naomi Kennedy of BBC Radio Cornwall on a tour of this year's resplendent exhibition at Withiel as part of 'Grow Kernow', their month-long celebration of Cornwall's gardens and all things open spaces.
The full interview can be heard on BBC iPlayer until Tuesday 9 October.
Listen on BBC iPlayer (interview is in two parts beginning at 1:51:30 and then again at 2:51:40)
Find out more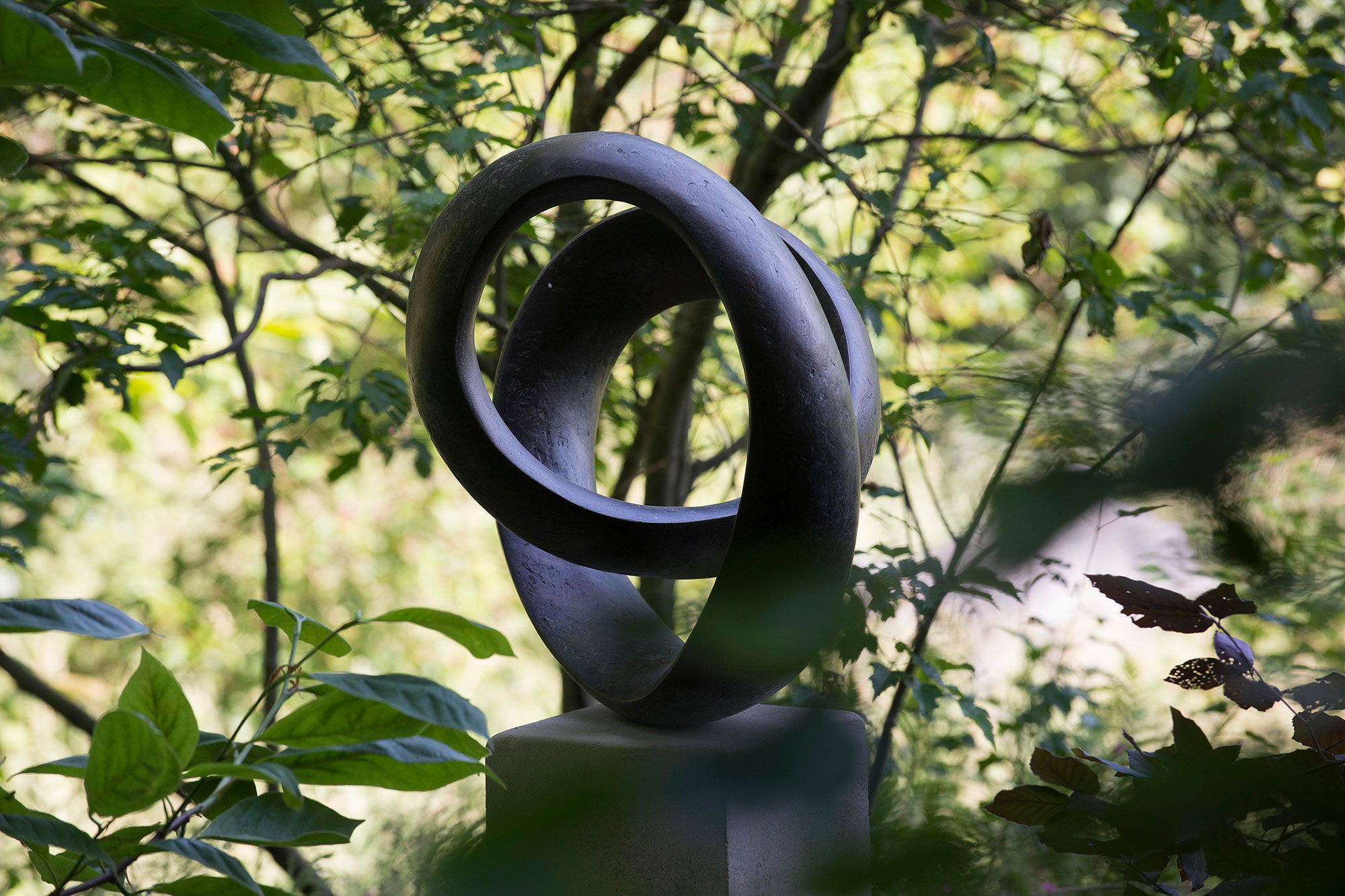 Withiel Sculpture Garden
---
Nestled in an ancient Cornish village, a handful of miles from the Atlantic coast, Withiel Sculpture Garden marries contemporary sculpture with the landscape in a unique and spectacular way.
To arrange a viewing, contact the gallery on 01872 275757 or email [email protected].
View the exhibition